Fun Things to Do in Cleveland Ohio
Looking for fun attractions and entertainment in the area? We have you covered. Check out the fun and exciting things to see and do around the Greater Cleveland area, all nearby in the neighborhood shared with the Brick Lofts Apartments. You'll find entertainment for the whole family! From concerts, museums, and breweries to the best restaurants in all of Ohio, there truly is something for everyone! Spend the weekend touring through the various local shops and eateries too!
TOP 5 PLACES TO GO IN CLEVELAND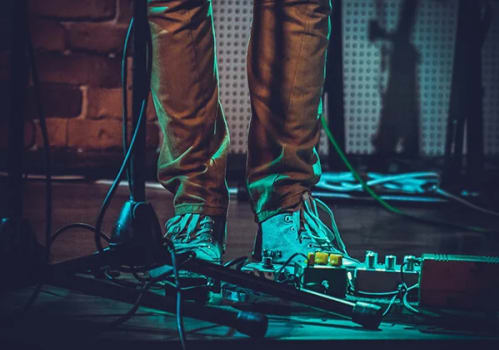 Looking for some live music entertainment, but also some good food and drinks? Happy Dog is your neighborhood corner bar known for being one of the most welcoming music venues in the city located on the Detroit Shoreway. Their shows range from rock to country to classical music. No matter your music taste, you are sure to find a show you will enjoy. Chef Eric Williams has created an amazing back-to-basics menu: hot dogs, veggie dogs, tater tots, and French fries. But these aren't just any regular hot dogs, these are loaded with any topping you can think of!

Check out their event schedule today on their website!

5801 Detroit Ave Cleveland, OH 44102

Another local entertainment option nearby in the Detroit Shoreway is the Talespinner Children's Theatre.

Talespinner Children's Theatre has one goal: to reach across socio-economic, cultural, and traditional boundaries to help young people become more aware and understanding of the world around them. The theatre produces highly imaginative, original, and professional works for children that create a positive growing environment for the artists. The works include dance, acting, music, and more!

5209 Detroit AVE Cleveland, OH 44102

The famous Rock and Roll Hall of Fame's unique and fascinating architecture sits beautifully on the great Lake Erie shore with endless information of documented music and rich history. There are constant events and exhibits to catch here while you dig into the lives of people and groups who molded rock and roll.

Take a look at the instruments and how they have developed over the years into today's modern versions. Check out some of the popular exhibitions such as Pink Floyd's The Wall that has been modeled after the famous Berlin performance in 1990. Check them out today!

1100 E 9th ST Cleveland, OH 44114

The Greater Cleveland Aquarium has been a city favorite for decades and is highly recommended by all.

Inside you will find almost 3,000 animals swimming around throughout the facility. Highly educational and extremely entertaining. Help feed the stingrays and walk alongside the massive 175 sea tube where barracudas and beautifully colored deep-sea fish swim beside you. The giant Pacific Octopus is a big hit that you can't miss out on and of course, they have sharks!

2000 Sycamore ST Cleveland, OH 44113

Cleveland Metroparks Zoo is quite massive and almost seemingly endless to some. Enter the realm of wildlife as you are greeted by the African Elephants near the welcome gates. From there you can choose your own path onward to the Australian Adventure or see more of the African Savanna. Beyond these sections holds more animal zones such as the primates, big cats, aquatics, and a wilderness trek where you can view wolves, bears, and more.

Be sure to check out their website and plan your visit today!

3900 Wildlife Way Cleveland, OH 44109

TOP 5 AMAZING PLACES TO EAT IN CLEVELAND
As stated above, The Brick Lofts Apartments are located near the Detroit Shoreway neighborhood. This area is a driving force in culture, community events, and entertainment. This has attracted citizens from many different cultures. As a result, the city's dining scene is an eclectic fusion of local tradition and international flavor. The five must-try restaurants define the city's culinary culture, from laid-back bistros and cafes to innovative food with excellent service.

Bar, Grill
All Saints is known for their craft cocktails and delicious food and with an almost 5-star rating on Google, you know they are good! We recommend starting off with one of their craft cocktails and a charcuterie platter and then ordering the grilled sirloin for your entree. They also have vegetarian options available as well.
1261 W 76th St Cleveland, OH, 44102



Mexican Restaurant
The Blue Habanero is a Mexican restaurant in Cleveland, OH that offers a variety of Mexican comfort foods, margaritas, and more! Reservations may be needed before arriving, but they also offer options to order online.
6416 Detroit Ave, Cleveland, OH 44102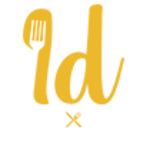 Traditional Indian
Indian Delight is located less than 5 miles from The Brick Lofts Apartments and serves some of the best Indian food in Cleveland. We recommend the chicken tikka wrap or the chili chicken wrap for lunch and dinner the butter chicken. Visit today or order off of GrubHub, UberEats, and Postmates to have it delivered to your home!.
5507 Detroit Ave Cleveland, OH, 44102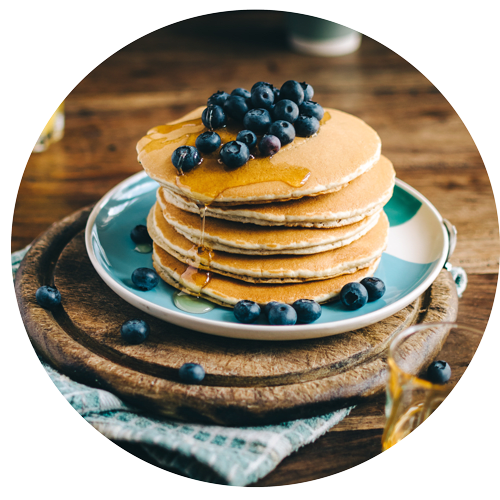 Mediterranean. Breakfast
Frank's Falafel House is a popular local Mediterranean restaurant that also offers American breakfast options. We recommend ordering the steak stir fry with a house salad on the side.
1823 W 65th St Cleveland, OH, 44102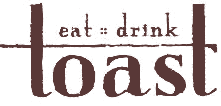 Wine Bar, Brunch, Comfort Food
Toast is a popular venue with indoor and outdoor seating serving some of the best wine in Cleveland. They serve comfort food such as fettuccine primavera, fish and chips, and more. But what they are most known for is their wine. We recommend the Girolamo Russo Rose or the Gota de Areana red wine. Visit today to see why this is a popular spot in the Detroit Shoreway area.
1365 W 65th St Cleveland, OH, 44102


Testimonials
What I love about living here is the friendly staff, quiet neighbors, and convenience to downtown, Lakewood and Ohio City. I love my apartment features and the gym, which is why I just renewed my lease for another year. I also just love the location; I don't have to go far to get what I need. Thank you for all that you do! It doesn't go unappreciated!

- Anonymous
Thank you soooo much for everything, for giving me a place last year, making me welcome and comfortable and last but not least - you're amazing and loving patience with the process. It means so much!

- Happy previous resident
"Living at the Brick Lofts at West Tech was really great experience from day one! Manager Jordan, and her staff were incredible and worked hard to get me moved in quickly and made sure it was a smooth, easy process, with an exceptionally clean and tidy rental. The Brick Lofts offer great amenities for the residents, and they work hard to be sure the residents are taken care of and safe. I love that they have security on-site to keep an eye on the safety of residents, and the parking lots.

- Former tenant
I wanted to personally thank the Management staff at "The Brick Lofts" for everything they did for me during my time living there. Between Jordan and Sada, I couldn't of been more happy with how I was treated and especially how everything was ran from a housing standpoint. While I moved on and purchased a home and couldn't be more excited about it, I also will never forget the past year and half during my stay. I wish them all the well and I will personally recommend "The Brick Lofts" to anyone

- Anonymous
5 Star Review: Such a unique building to live in ....the management is great ...sadai is an awesome property mgr always willing to go above and beyond for the residents....Cory is great in the leasing office and the maintenance personnel is top notch ....great place to live

- Google Review